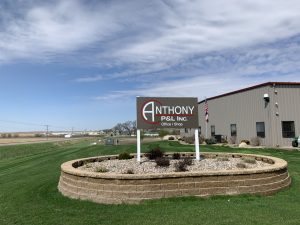 Anthony P & L, Inc. has a long history as a family-operated business. My father, Albert "Babe" Anthony, and his partner, Dean Parks, ran Parks & Anthony Trucking together until 1964 when my dad bought out his partner and renamed the business Anthony Trucking Service. Babe ran the business until he retired in 1986 when I purchased the company from him. Our business grew, so my wife, Denise, joined the company in 2006 as the office manager.
By 2010 our number of tractors had increased from 10 to 20, and our number of trailers increased from 25 to 50, in order to meet the demand for hauling liquid feed, fertilizers, and pharmaceutical products.
In July of 2010, client demand for feed delivery services led us to purchase the trucking division of Plendl Feed Service, and we now deliver feed throughout Iowa, Nebraska South Dakota, and Minnesota.
In September of 2012, we purchased the power only division of Lloyd Bultsma Trucking, Inc., adding another 21 tractors to our fleet. With this service, we were able to provide the movement of new and used equipment across all 48 states. From oversize, pintle hooks to stacks of trailers, we can move it all. We also have a Reefer division that continues to grow, hauling anything from deep freeze (-25 F) to fresh produce, meat, and seafood.
In addition, we offer a fully automated wheel polishing service. Check out this website for more information, and look at the stunning before and after photos! We take great pride in our family of employees and the services we offer and believe in providing each customer exceptional service. With over 50 tractors and 160 trailers, we are confident that we can take care of your transportation needs.
Neal Anthony, President, and CEO.