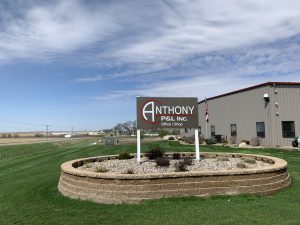 In 1964 my father Albert "Babe" Anthony bought his partner Dean Parks out and Parks & Anthony now became Anthony Trucking Service. Babe continued the business until 1986 at which time I purchased the company from him.
My wife Denise joined the company in 2006 as the office manager as we continued to grow. By 2010 we had grown to 20 tractors and approximately 50 trailers hauling liquid feed, fertilizers and pharmaceutical products. In July of 2010 we purchased the trucking part of Plendl Feed Service and added feed delivery to our business delivering feed throughout Iowa Nebraska South Dakota and Minnesota.
In September of 2012 we purchased the Power Only division of Lloyd Bultsma Trucking, Inc located in Sioux Falls, SD adding another 21 tractors to our fleet.
We take great pride in our equipment and employees and strive to give our customers the best service possible. With over 50 tractors and 70 trailers We can take care of your transportation needs.
We also offer a wheel polishing service with a fully automated machine to do this. Check out our pages and see how we can help you!